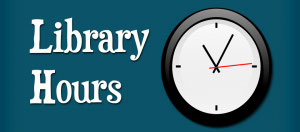 New Hours Starting June 1
The Library will have a brand new schedule starting June 1st!  Our new hours will create more time for school-aged children and 9-5 workers to visit the library around their schedules. We're looking forward to seeing you at the library this Summer!
Monday         10am-2pm
Tuesday        10am-2pm
Wednesday   2pm-6pm
Thursday       CLOSED
Friday           10am-2pm
Saturday       10am-2pm
Sunday         11am-2pm
CLAMS services, including online catalogs, eBooks (OverDrive), and the Commonwealth Catalog will be unavailable on Wednesday, June 27th due to scheduled system maintenance.  Please bring your CLAMS library card with you to the library to check out materials.  We will not be able to look up accounts, even with a photo ID.  We will also be unable to renew any items, pay fines, or place any holds during this time.  We apologize for any inconvenience.  
Coming Events: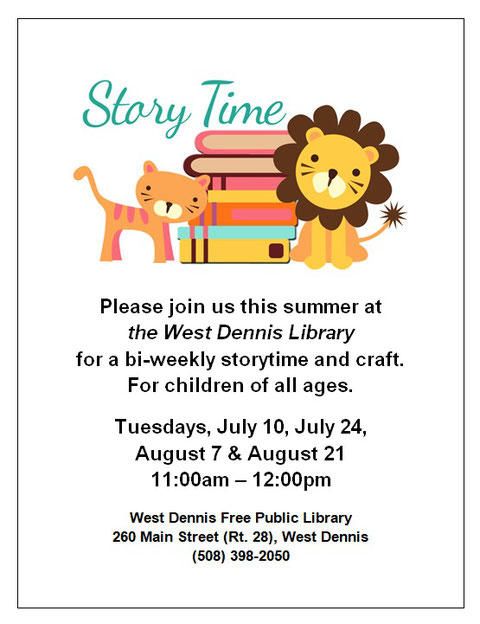 Vote in the Great Dennis Read!
Starting May 22, help the Dennis libraries choose the favorite reads of Dennis! Go to any Dennis library until September 1st and cast your votes for your top five favorite reads (or vote online!). In the Fall, we will tally and reveal the results of the community's top picks.  Our May 22 kick off date coincides with the two-hour PBS premiere of "The Great American Read," an eight part series that celebrates the power, passion, and joy of reading as looked at through America's 100 best-loved books.
FLAVORS 2018
Plimoth Plantation Passes
The West Dennis Library now offers passes to Plimoth Plantation!  Located just off the Cape, Plimoth Plantation is a living history museum dedicated to telling the story of Plymouth Colony from the perspective of both the Pilgrims and the Native Wampanoag people.  The museum features a 17th century English village, Wampanoag homesite, craft center, Plimoth Bread Company, Plimoth Grist Mill, and a replica of the Mayflower ship.  Our passes admit up to six people at $16 per adult or $10 per child - a potential savings of $72.00 per visit!  Please stop by the Library to reserve your pass (while supplies last).
     Check out our Calendar for more Programs and Events!
West Dennis Library 260 Main St. (Rt. 28) 508-398-2050