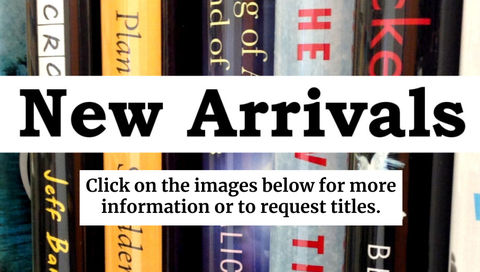 New Books,  NOVEMBER   2021
New DVDs,   NOVEMBER 2021
New Books, OCTOBER 2021
DVDs, OCTOBER 2021
Recent arrivals,
BOOKS    SEPTEMBER 2021
DVDs, SEPTEMBER 2021
When you come into the library and do not find the new item you are looking for come to the desk and ask us to reserve the item for you so that you can get a copy more promptly.  The fact that the item is  out means it is a popular choice and will move in and out of our library quickly.  By reserving it, you are insuring that you will receive our copy in a timely way.