Friends of the Library
FRIENDS BOARD MEMBERS
Carole O'Connell - President
Jamie Forster - Vice-President
Gail Speca - Secretary
Pat Stone - Treasurer
Margie Springer - Membership
Carol Powers and Ellen Evans - members at large
Mother's Day Tea 2018
Our Holiday Gingerbread House Raffles and the Cookie Sales were very successful.  Thanks to all who helped out...bakers, packers, contributors and buyers.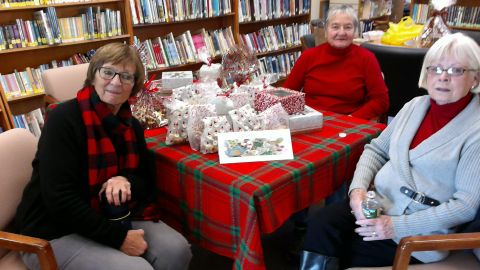 Next Friends meeting will be Thursday Dec. 14th at 11a.m.
At that  time there will be packaging of cookies for the COOKIE SALE followed by a business meeting.  Anyone who is baking should drop baked goods off between 10 and 11 that morning or the previous day.   Thank you all for your help!
Courtesy of our Friends
Our Friends Group makes the library a better place for all of us!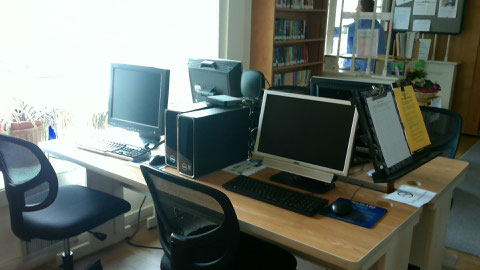 The most recent addition to our library from the Friends is our new public computer station with new computers and furniture provided by the Friends and monies raised from various fund raisers during the year...Columbus Day Bake Sale, Holiday Cookie Sale, Mother's Day Tea and various raffles.  Thank you for supporting the friends and the West Dennis Library!
MOTHER'S DAY TEA 2017
Our 12th Annual Mother's Day Tea is now over and it was a packed house.  Thank you to everyone who contributed to make it so.  Everyone seemed to enjoy themselves and it was fun to see some new faces as well as those who have become regulars.    
A special thanks to all those who made sandwiches and desserts, everything was delicious!!